How to hide or remove ManyCam logo?
Open the ManyCam application from Notification area or start menu on Windows.
Find the "Show ManyCam Logo" check box option and uncheck it. You can find it in Text or Text Over Video tab section depending on the ManyCam version.
See pictures below for help.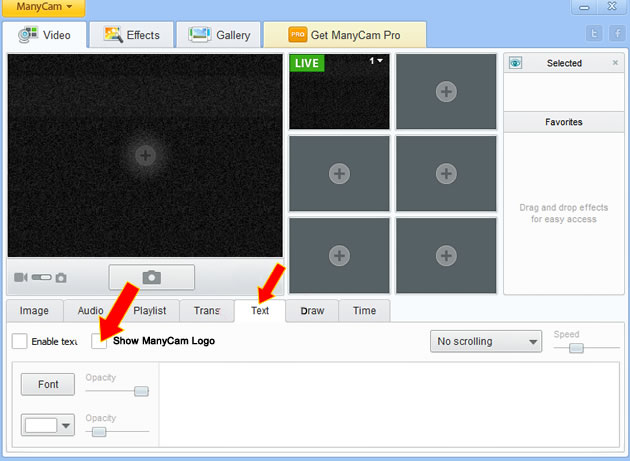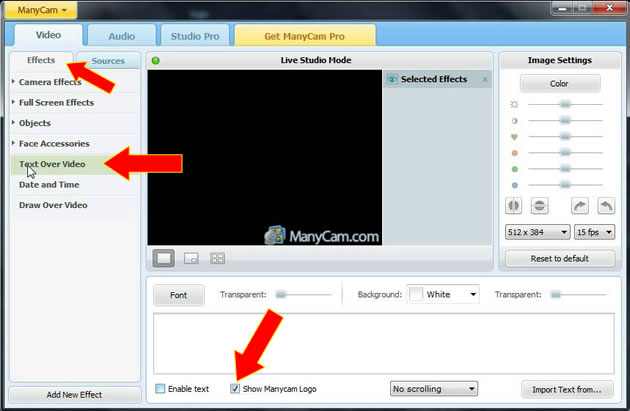 ---
Frequently asked questions
How to take good photos with webcam?
Webcam is not working. What should I do?
How to hide or remove ManyCam.com Logo?