How to take good photos with webcam?
Light plays a very important role in any type of photography. Make sure you have good light on you. A good light source can be an open window or a room light. Don't rely on the screen light. Most screen lights will make the picture look blue. Also make sure that the light source is not behind you or your photos will look dark. See the picture below.
If your photos look blurry, you might need to adjust the focus on your camera.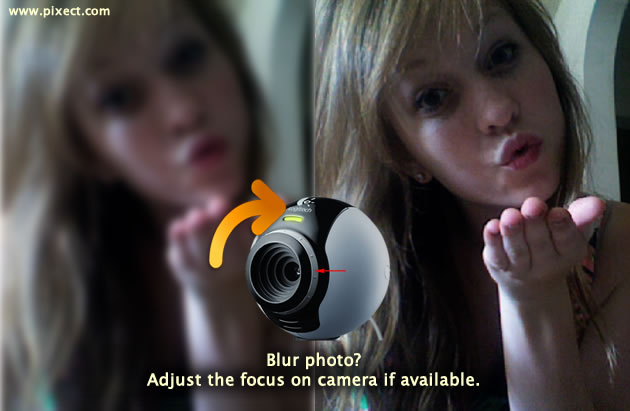 Cheap webcams usually produce low quality pictures and videos so it is important to use a good quality web camera.
---
Frequently asked questions
How to test webcam and microphone online?
How to take good photos with webcam?
How to take picture of documents or homework?
How to record video with webcam?
Webcam is not working. What should I do?
How to remove spots and blemishes from skin?
How to hide or remove ManyCam.com Logo?