How to take photo of a document or homework with webcam?
Pixect can be used to take pictures of documents and homework. Documents and notebooks are portrait or long mode but webcams take pictues in wide or landscape mode.
To cover the maximum area of the picture rotate document or notebook to match the orientation of the camera and capture. Then click "Rotate Left" or "Rotate Right" button from top-left corner to restore correct orientation of the document and save/download it!
Steps are explained in the picture below: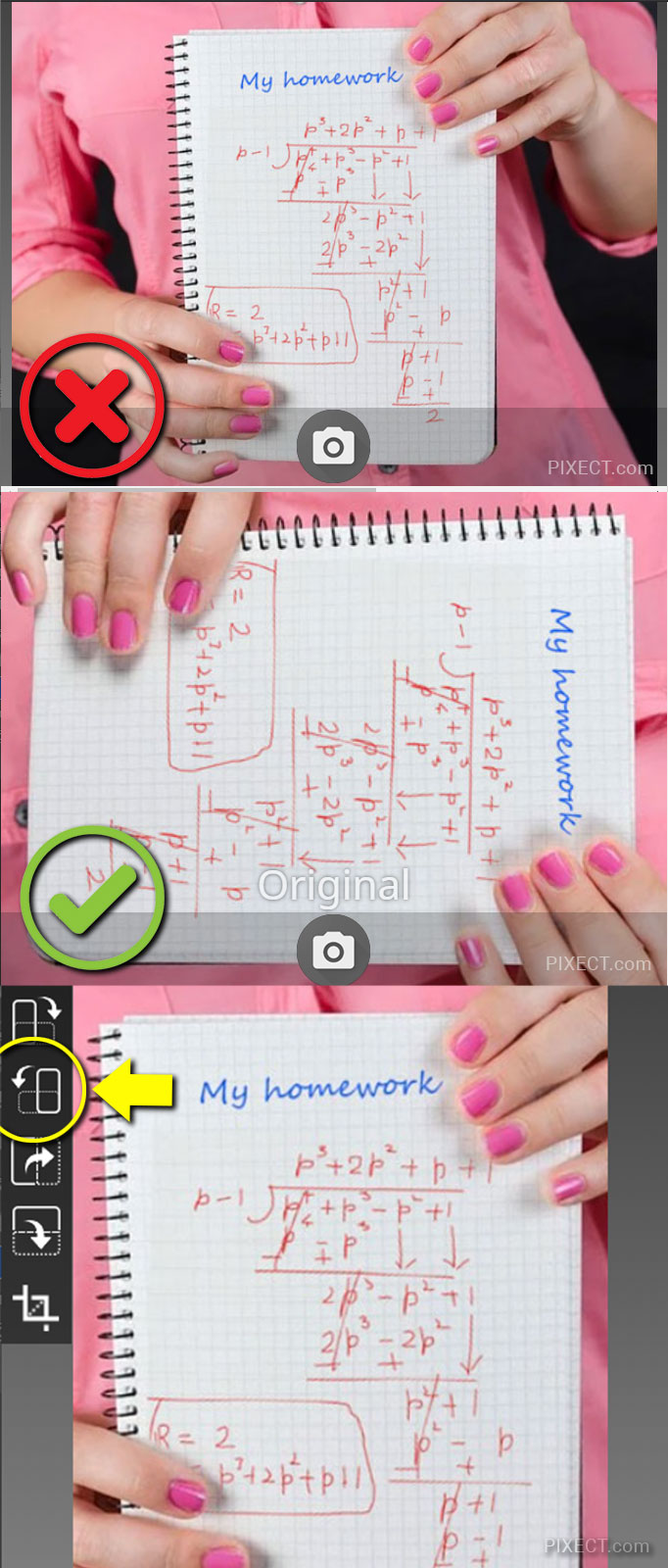 ---
Frequently asked questions
How to test webcam and microphone online?
How to take good photos with webcam?
How to take picture of documents or homework?
How to record video with webcam?
Webcam is not working. What should I do?
How to remove spots and blemishes from skin?
How to hide or remove ManyCam.com Logo?