Webcam not working on Pixect?
After getting started, Allow the flash player to use your webcam.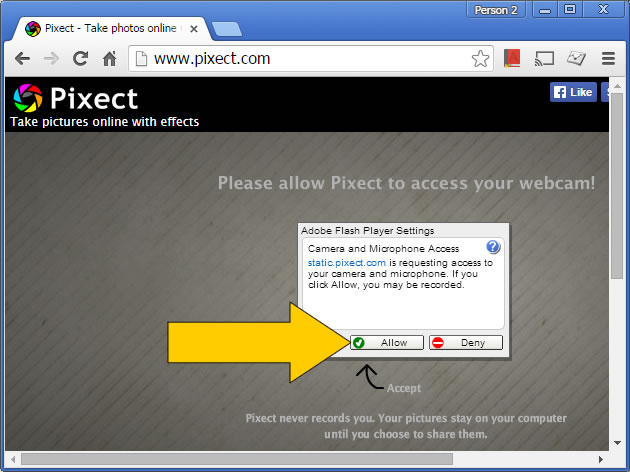 If Google Chrome browser asks your permission to use your camera, Allow it.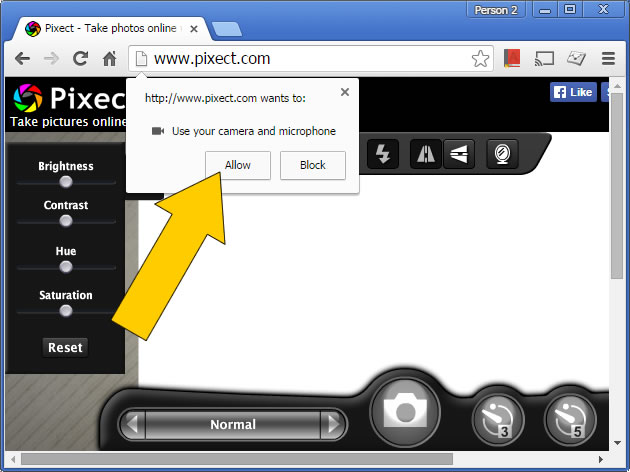 If you don't see that dialog or you block it by mistake, click on the camera icon on the right with cross on it.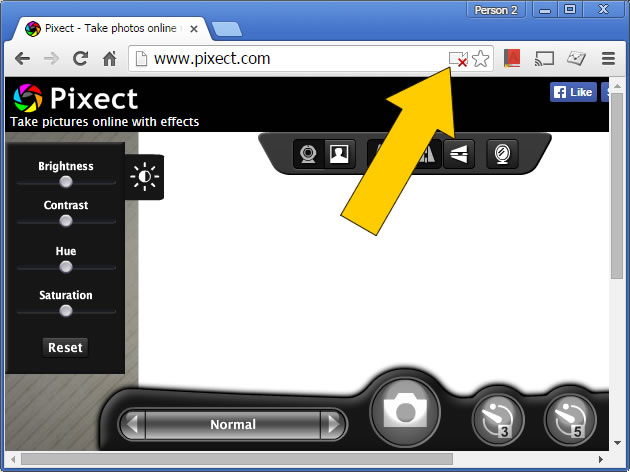 Select the first option and press 'Done' button. Reload the Pixect.com web page.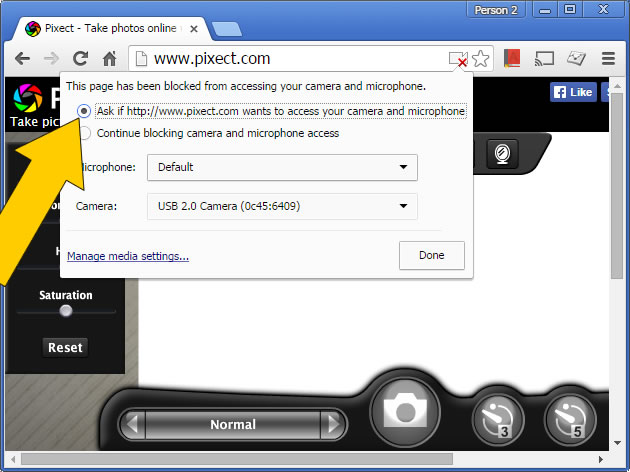 Reload the Pixect.com web page!
---
Frequently asked questions
How to test webcam and microphone online?
How to take good photos with webcam?
How to take picture of documents or homework?
How to record video with webcam?
Webcam is not working. What should I do?
How to remove spots and blemishes from skin?
How to hide or remove ManyCam.com Logo?